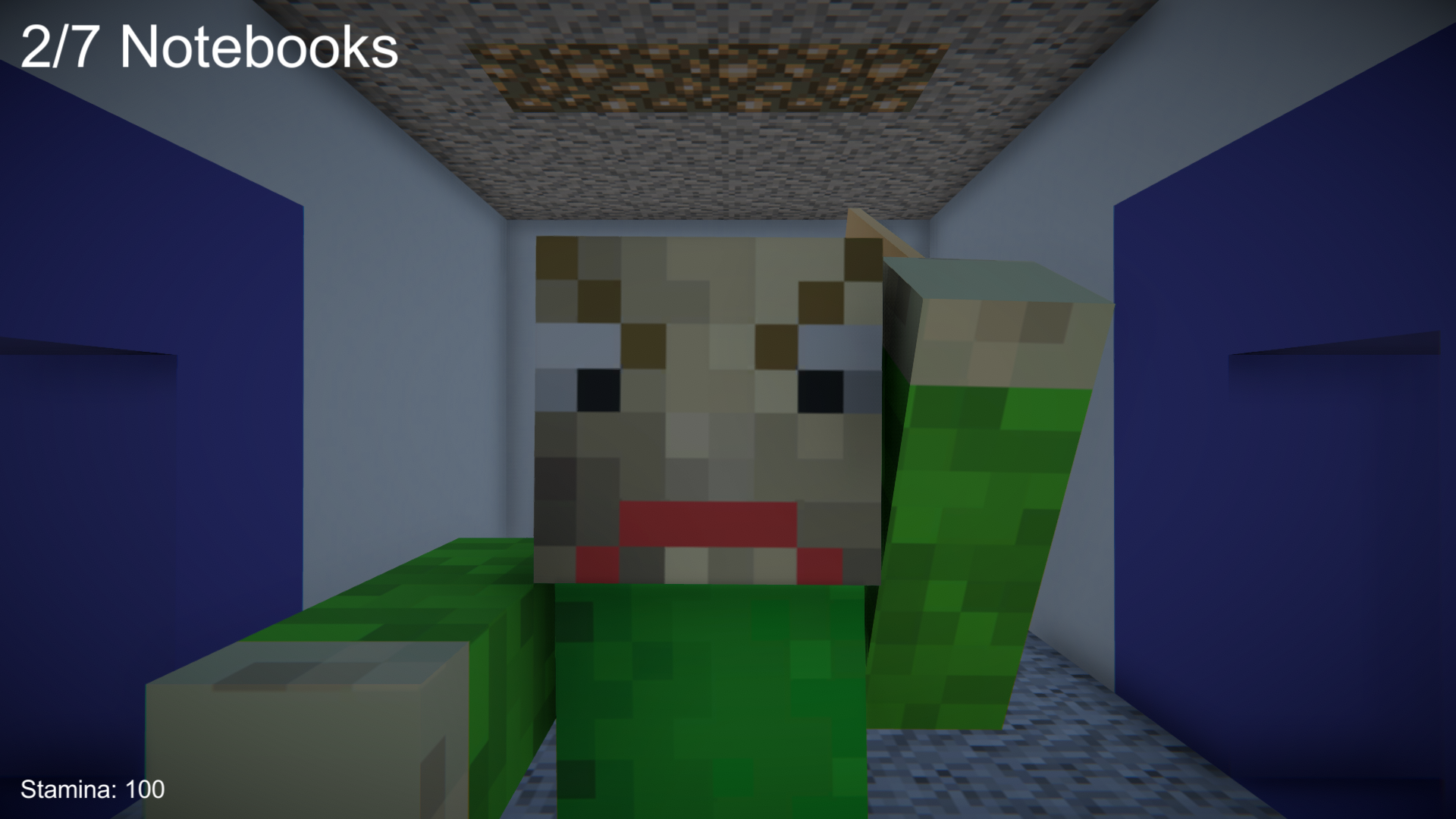 Baldi's Crafting Basics
A downloadable game for Windows and Linux
Welcome to Baldi's Crafting basics.

That game is 100% fan-made game for Baldi's Basics by mystman12.

Game system is complet from sketch, not downloaded code.

AI is very basic code, but it's working.

Solve some math awsners, there numbers are randomly generated from 1 to 20.

And impossible mode? of course.

Every problem = Bigger baldi speed

The game has and beginning and ending. :)
Install instructions
1. Extract the archive
2. Start BCB.exe
3. Play
Comments
Log in with itch.io to leave a comment.
make a game called granny please i like your game very much how did you do that
Simply not.
We're currently working on Project Elunna (which can be also planned for Windows/Linux/Mac)...
hello i thing i know what this game is so ill try it
dont know if its good
im going to try it
Hello this game are so cool!
Please, download the new version...

I saw all the videos, but all used v0.0.1-BETA...

I released the v0.1.0-BETA, which fixed all the problems:

- Baldi is only one character (Principal has been added)

- You can escape from map (Added missing doors)
- Enter = Angry Baldi without math (Fixed with one line of code)
And, you can type here some suggestions + ideas to the game.
Good game! But it could be better if baldi asked about how to craft stuff like pickaxe and then he asks how to craft for example a diamond.